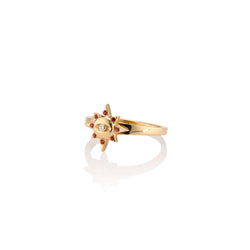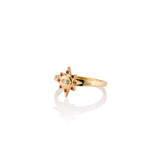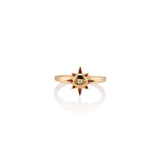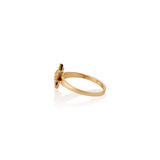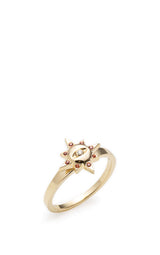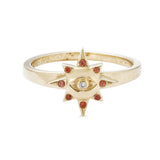 Sapphire Helios Ring
A pendant inspired by Helios, the Greek goddess of the moon. I am inspired by Greek mythology and how the sun affects our lives on earth. A little evil eye is inscribed on each pendant as a symbol of protection and my family's Greek culture. 
This variation has 8 bright orange sapphires that shine like the sun with a center diamond in the eye.   
Our Jewelry is proudly idealized, designed, prototyped, and produced in New York City from start until finish by hard working hands.

Please note that these pieces are currently made to order and will ship in 2-8 weeks from the date of purchase.
If you are interested in a custom stone, an alternative metal, or a different chain length, please message us at inquiries@kil-nyc.com