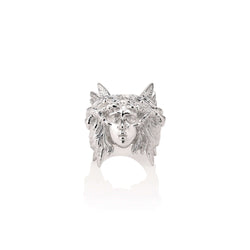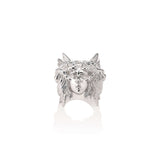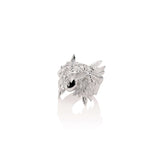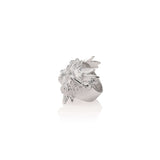 Harpy Ring
A sculptural pendant of a woman's head clutched between two bird talons. Harpies were mythological creatures with human and bird like features that stole food and travelers. 
10% of each sale will be donated to The American Bird Conservancy (https://www.abcbirds.org) to aid in their mission to conserve endangered bird species.
Harpy's Face is 1 1/4" across, Please specify ring size when checking out. 
Our Jewelry is proudly idealized, designed, prototyped, and produced in New York City from start until finish by hard working hands.
If you are interested in a custom stone, an alternative metal, or adding a chain to your order, please message us at inquiries@kil-nyc.com
Please take note of current production times on our home page. If you need any guidance please email us.