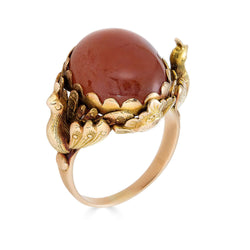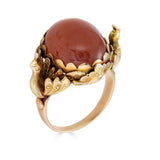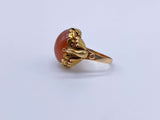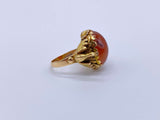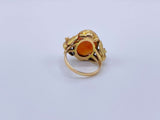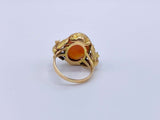 Antique Victorian Carnelian Peacock Ring
A gorgeous late Victorian ring with a substantial central carnelian stone. This ring has beautiful ruffled gold work around the stone. Two peacocks are suspended right above the shank. 

Condition: Normal antique wear, Natural very slight discoloration in the carnelian stone, some oxidation to the gold (this happens when gold is older or stored next to silver but it can be buffed out). 
Metal: 14k Gold  
Age: C. 1890s
Dimensions: Size 6