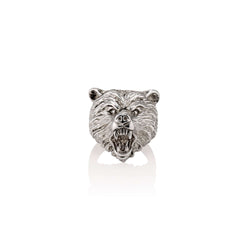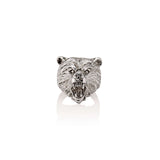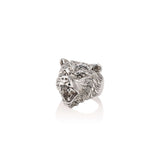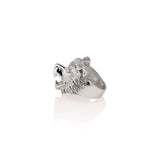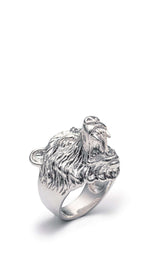 Ursus Ring
A realistic bear ring modeled after the grizzly bear to honor its resilience and strength. 

10% of all sales will be donated to The Grizzly Bear Foundation to aid in their goal to conserve grizzly bear populations and educate the public about these beautiful creatures 
https://grizzlybearfoundation.com/pages/donate
Our Jewelry is proudly idealized, designed, prototyped, and produced in New York City from start until finish by hard working hands.

Please note that these pieces are currently made to order and will ship in 2-8 weeks from the date of purchase.
If you are interested in a custom stone, an alternative metal, or a different chain length, please message us at inquiries@kil-nyc.com