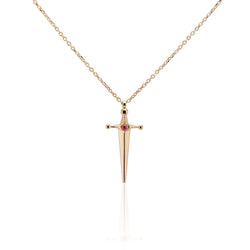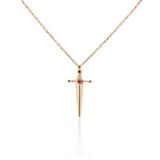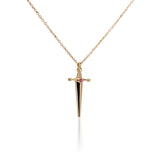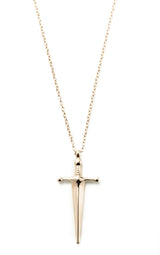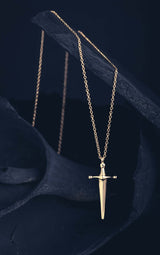 Mini Sword Pendant
A tiny dagger as a symbol of protection and strength. Sword jewelry is very wearable and this tiny sword was birthed for those who want something a bit more delicate to wear compared to their larger counterparts. 
Each sword comes on a 18" chain  
Our Jewelry is proudly idealized, designed, prototyped, and produced in New York City from start until finish by hard working hands.

Please note that these pieces are currently made to order and will ship in 2-8 weeks from the date of purchase.
If you are interested in a custom stone, an alternative metal, or a different chain length, please message us at inquiries@kil-nyc.com