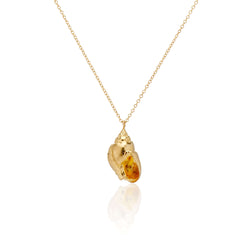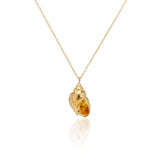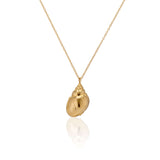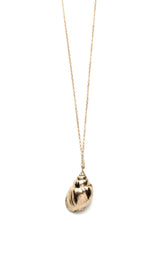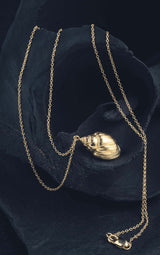 Aoshima Pendant
When I visited Aoshima, Japan I came across a tiny shell buried in the sand near the iconic Aoshima Shrine. It was simple and breathtaking at the same time and I knew that it had to become a piece of jewelry. I cast it and kept each intricate detail to make it seem as life like as possible.
This pendant comes on an 18" chain  
Our Jewelry is proudly idealized, designed, prototyped, and produced in New York City from start until finish by hard working hands.
Please note that these pieces are currently made to order and will ship in 2-8 weeks from the date of purchase. 
If you are interested in a custom stone, an alternative metal, or a different chain length, please message us at inquiries@kil-nyc.com