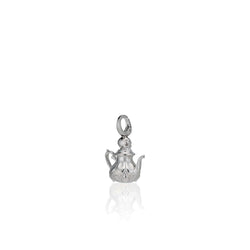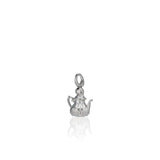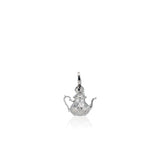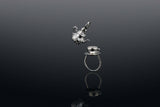 KIL N.Y.C. x Miss Havisham's Curiosities Skull Tea Pot Charm
The second of a collaboration between KIL N.Y.C. & Miss Havisham Curiosities. A sophisticated tea pot charm with a skull. Inspired by an antique sterling teapot in the collection of the KIL N.Y.C. CEO created as a combination of both aesthetics; cheeky and a little creepy. A charm for tea drinkers and lovers of gothic curiosity. Can be attached to a chain or bracelet easily. 
Our Jewelry is proudly idealized, designed, prototyped, and produced in New York City from start until finish by hard working hands.

Please note that these rings are currently made to order and will ship in 2-8 weeks from the date of purchase.
If you are interested in a custom stone, an alternative metal, or adding a chain to your order, please message us at inquiries@kil-nyc.com