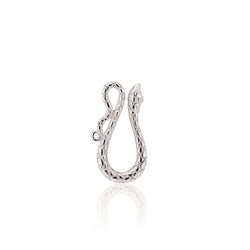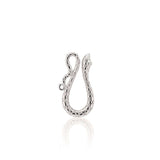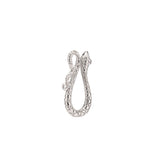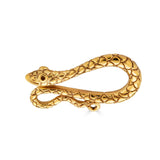 Scaly Serpent Hook
A completely hand carved hook inspired by Victorian serpent chain fob. Time was taken to create each individual scale. This can be used to extend chains, hang charms from chains, or really whatever you want with it. 
1" across 

Our Jewelry is proudly idealized, designed, prototyped, and produced in New York City from start until finish by hard working hands.
If you are interested in a custom stone, an alternative metal, or adding a chain to your order, please message us at inquiries@kil-nyc.com
Please take note of current production times on our home page. If you need any guidance please email us.