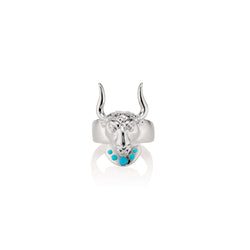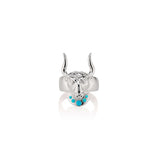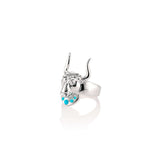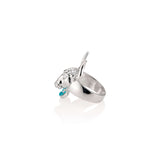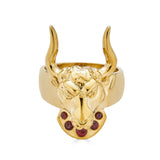 Minos Ring
The Minotaur was a monster appearing with the head of a bull and the body of a human slayed by Perseus. It is one of the most iconic creatures from Greek mythology. This ring was completely hand carved and was inspired by Ancient Greek relics from Crete.
10% of each sale will be donated to Art Start (art-start.org), an organization dedicated to amplifying the voices of marginalized youth and provide support systems to help them realize this creative visions.
Approximately 1" from the top of the horn to the bottom of the ring. Please specify your ring size when checking out.
Our Jewelry is proudly idealized, designed, prototyped, and produced in New York City from start until finish by hard working hands.
If you are interested in a custom stone, an alternative metal, or adding a chain to your order, please message us at inquiries@kil-nyc.com
Please take note of current production times on our home page. If you need any guidance please email us.